General Dentistry
Teeth Cleanings
At Goodland Dentistry, we have the equipment and experience necessary to treat practically any type of dental issue, including severe problems. But we always prefer to prevent problems from developing in the first place!
Teeth cleanings are simple, painless, and routine. They're also incredibly important, helping to keep both child and adult teeth healthy and problem-free.
How Often Should Tooth Cleanings Occur?
A professional cleaning will occur during every check-up. For both children and adults, we typically recommend scheduling a check-up every six months.
When should your child first visit the dentist? We follow the American Dental Association's recommended guidelines. You should schedule a dental appointment for your child either after they get their first tooth or before their first birthday, whichever comes first.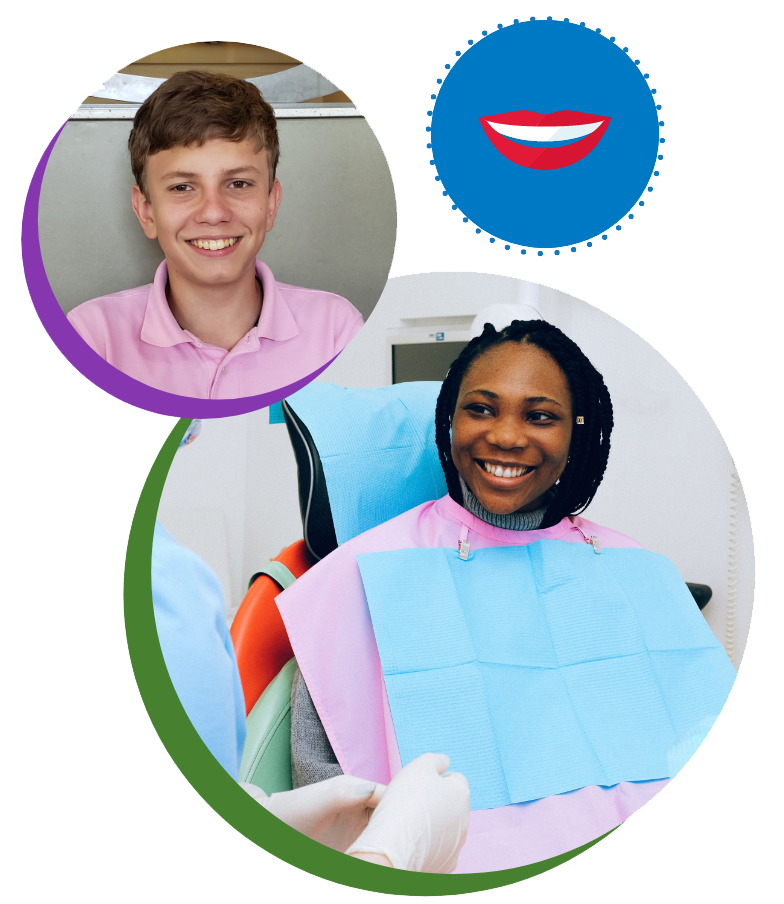 The Professional Tooth Cleaning Process
What exactly goes on during a dental cleaning? What makes it different from simply brushing and flossing at home? A professional cleaning has five elements:
Mouth Exam
Before cleaning begins, the dentist or hygienist will perform a thorough visual exam of the patient's mouth. They're looking for damaged enamel, irritated gums, and other signs of potential problems. The examination is pain-free and non-invasive, requiring only a small mirror.
Plaque and Tartar Removal
Plaque is a sticky film of bacteria that naturally gathers on your teeth. If not removed with regular brushing and flossing, it will calcify into tartar, which can only be removed at the dentist's office.
The hygienist removes plaque and tartar using a metal tool called a scaler. Don't worry – while the scraping process might not sound pleasant, it doesn't hurt.
Polishing
Next, the dentist or hygienist will clean your teeth using a special electric brush and toothpaste. The toothpaste has a slightly gritty texture that results in a deeper polishing than what can be done at home.
For both kids and adults, we offer a variety of toothpaste flavors. Also, while the electric brush does make a whirring noise, the process is pain-free. We also have sound-blocking solutions if the patient is bothered by any noises.
Flossing
After polishing, the dentist will floss your teeth. Even if you (or your kids) are dedicated flossers at home, a dental professional has the skills and angle to reach everywhere between your teeth.
Plus, flossing after polishing helps remove any debris loosened during earlier parts of the cleaning process.
Fluoride Treatments
Finally, the dentist will apply a fluoride treatment. Several options are available: foam, paste, or varnish. The fluoride treatment is applied to your teeth for about one minute, and then you're free to eat and drink like normal.
A thin coating of fluoride helps provide protection against cavity formation. It typically lasts for several months after application.
Benefits of Teeth Cleanings
Regular teeth cleanings have the following benefits:
Shorter Visits
Most cleanings take about a half-hour or so but end up preventing problems that require much longer treatment times. If you want to spend less time sitting in the dental chair, commit to regular checkups.
Dental Education
We help all our patients, both kids and adults, learn how to take care of their teeth and gums. During your checkup, we'll help you develop a custom at-home care plan based on your specific needs. Also, we provide age-appropriate lessons for brushing, flossing, and other care.
Easier Transitions
Kids start losing teeth around the age of six, and the process continues until the early teen years. Regular checkups allow us to monitor the transition from child to adult teeth, ensuring new teeth emerge correctly.
Greater Comfort
Our goal is to create a comfortable experience for all of our patients, especially the young ones. The earlier kids start to visit the dentist, the more comfortable they'll feel about checkups, cleanings, and other processes.
What is the Cleaning Process Like for Kids?
Visiting the dentist doesn't need to be scary. In fact, when your little one joins our Kid's Club, a trip to the dentist's office can even be fun!
We'll explain each step of the cleaning in an age-appropriate way and can implement a number of different strategies to muffle sounds and otherwise create a soothing environment.
Plus, we'll help parents develop a custom care strategy by demonstrating how to brush properly, what types of foods to avoid, what to expect development-wise, and more.
Why You Should Choose Goodland Dentistry for Your Teeth Cleanings
Teeth cleanings play an important role in maintaining a healthy smile. The process is quick, non-invasive, and leaves your mouth feeling fresh and clean. Plus, regular cleanings help spare you the time and expense associated with major dental treatments.
Developing good dental habits early helps lead to a lifetime of great oral health. Contact us today to schedule an appointment or learn more about how we can help!
Flexible scheduling – so you're entire family can get cleanings when it works for them
We accept many forms of payment – From Medicaid and payment plans to insurance, we offer many ways to pay for your treatment.
We make kids comfortable with the dentist – Our offices specialize in kids care so we know how to ensure kids have a tranquil time in our chairs
Our Dental Discount Plan – No insurance? Don't let that stop you from visiting us. We offer a Dental Discount plan that pays for itself in the first visit.
Multiple locations throughout Texas – We want visiting the dentist to be as convenient as possible so we're sure there is a location near you!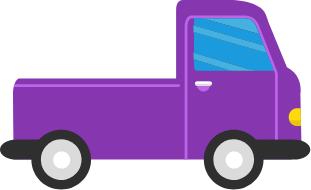 Find a Location
Texas Dentists