This is the start of the main content
Safety & Quality of Care
Providing quality care
What is complete kids-first & family centered dental care?
Goodland Dentistry's mission is to provide compassionate, extraordinary dental care every day for children and their families. This is based on a foundation of providing complete dental care in a safe, kids-first, family-centered environment.
What is complete kids-first & family centered dental care?
Complete kids-first and family-centered care is our partnership with parents, children and their families to provide a collaborative atmosphere that improves oral health outcomes. We want to support and encourage the well-being of our child (and adult) patients at all levels of dental care through partnerships.
We want parents involved in their child's dental care. We encourage parents to come back while their child receives treatment and provide a copy of their child's treatment plan at every visit.
Quality Care, Infection Control, and Goodland Dentistry Health Standards
At Goodland Dentistry, we are proud to be recognized for providing high-standard, compassionate dental care. Patient safety is the cornerstone of delivering care of this quality. Here are just a few ways we make sure your children; family and you stay safe when visiting our office.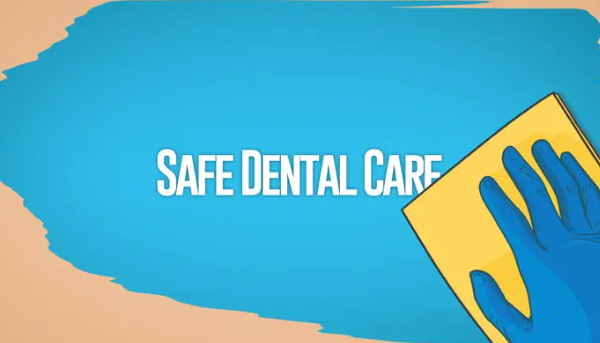 Coronavirus Symptom Screening
As Goodland Dentistry always does in times of crisis, we believe we can play a role in helping our local communities. Goodland Dentistry and our Infection Prevention and Control team continue to work closely with state and local entities. We follow CDC guidelines to keep our patients, their families and our team members safe while continuing to provide quality care. Some of the measures we are taking include:
Each patient is called at least 72 hours in advance of their dental appointment and screened for COVID symptoms (appointments rescheduled as necessary).
We ask our patients to come to their appointments with mask on as added protection.
Children patients are to be accompanied by one adult.
If needed we are asking our patients to wait in their car until their appointment time, team member notifies patient in car when ready.
Team member performs temperatures check and daily check in for all team members.
Social distancing practices within our offices.
Find a Location
Texas Dentists